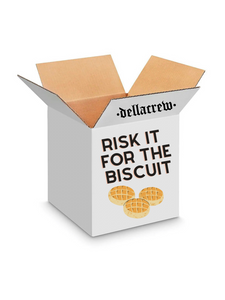 Risk it for the Biscuit Surprise Box
Will you risk it for the biscuit!? 

It's that time again? Going, going, gone... limited supply
$200+ of merch for only $99.99 🇨🇦 
$150+ of merch for only $75 🇺🇸 
*DISCOUNT CODES NOT HONOURABLE ON THESE*
Men's & Womens styles but all sizes are unisex sizing 
 ***read all the five star reviews if you're still unsure!!!!